The Sailor KOP Spring Under the Star Limited Edition is the second pen of the Seasons Under the Star maki-e pens series launched earlier in 2013. Sailor launched this series starting with winter;
Sailor KOP Winter under the Star
. My guess it was winter 2012 when the artisan was working on this project.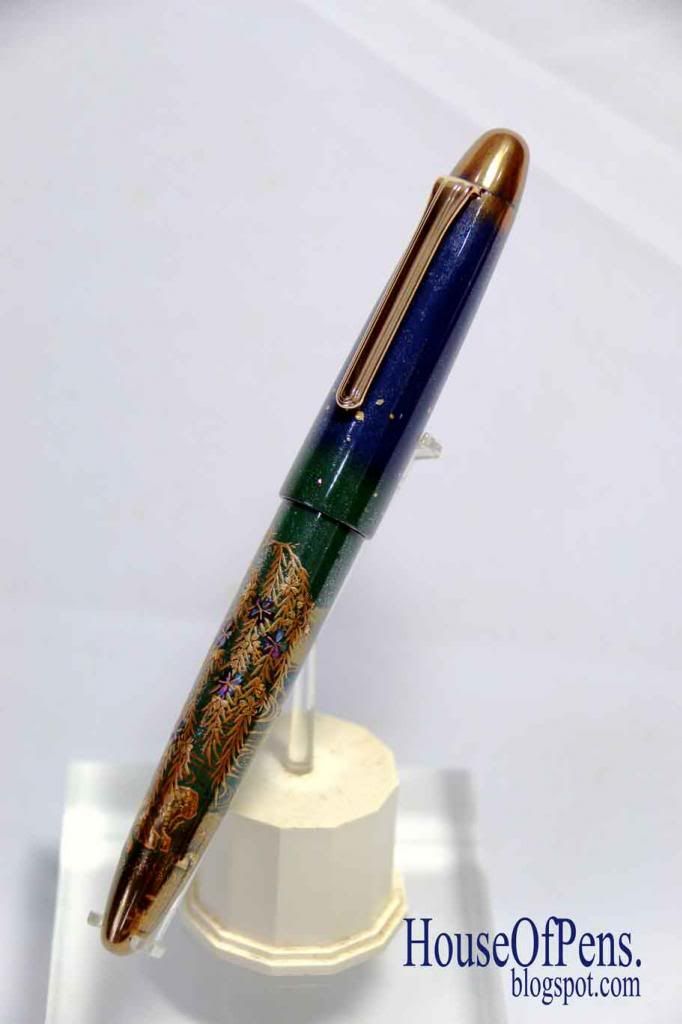 The pen is the night blue sky with stars.
The pen barrel is painted with westeria.
It is painted using taka maki-e technique.
The flower is painted using raden maki-e technique.
Unlike DaniTrio and Nakaya, the Sailor maki-e fountain pen section is not painted, or coated with urushi. The Sailor Spring Under The Star fountain pen section is fixed with the Sailor standard KOP fountain pen section.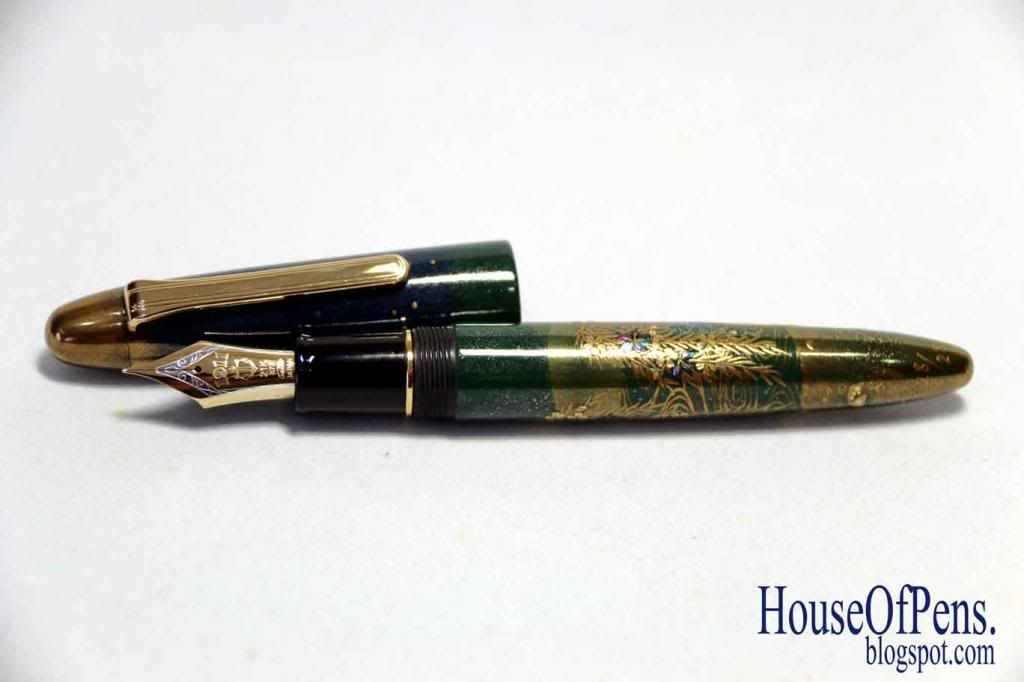 The Sailor Seasons under the Star is available locally.