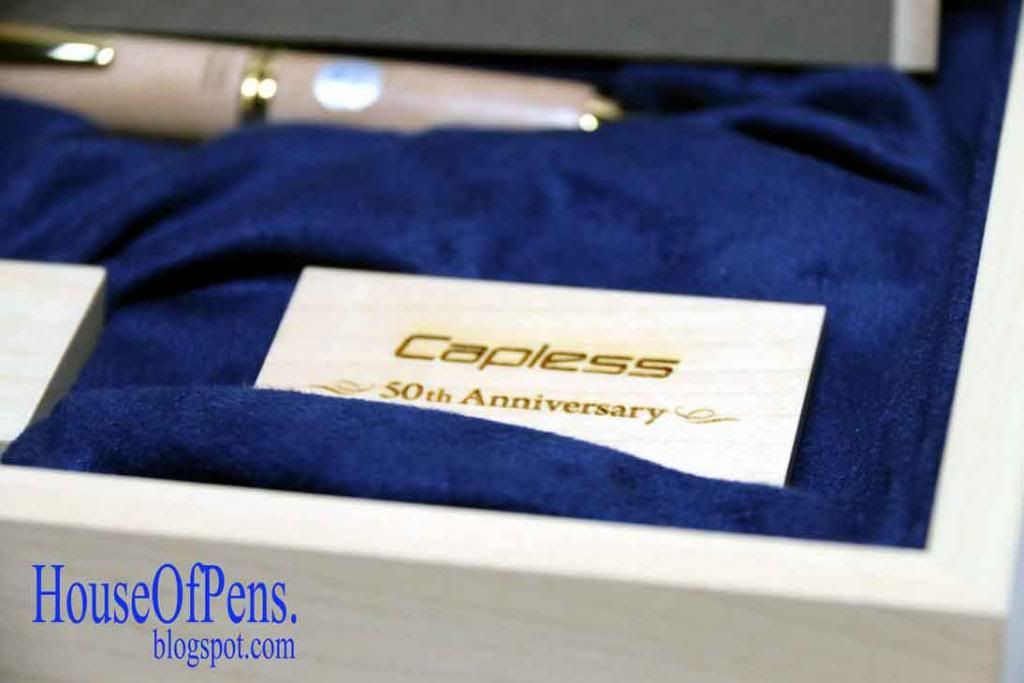 Pilot Capless fountain pen is half a century old this year. To commemorate this half century old innovative pen design, Pilot launched a maple wood Capless (Vanishing Point) Limited Edition.
Previously, Pilot will made the limited edition pens according the year it were launched. This year, they are only making 900 pieces of 50th Anniversary Capless limited edition.
It is available locally now.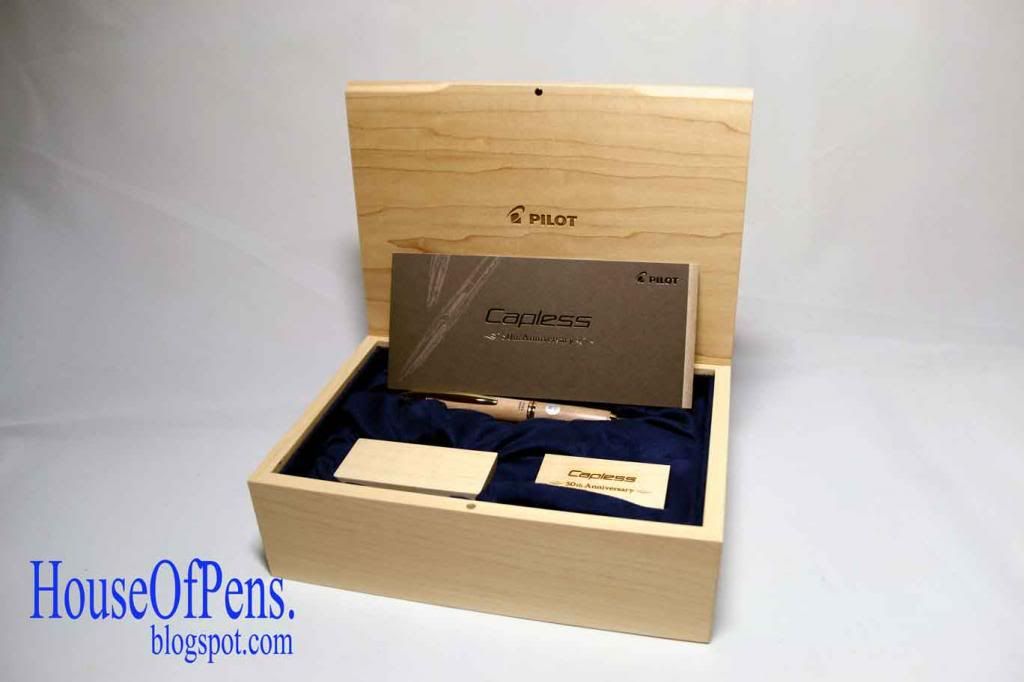 The Pilot Vanishing Point (Capless) 50th anniversary limited edition pen comes with a very beautiful case and a ink
cartridges
carry box made from the maple wood.
Fook Hing Trading in collaboration with local Capless (Vanishing Point) collectors and fan will show case the first Pilot Capless pen to the current maple wood Capless for a limited period starting next Tuesday (Nov 15, 2013).
The Pilot Capless Project is to give local an opportunity to see the actual pens instead of photos. The pens on display are
NOT FOR SALES
.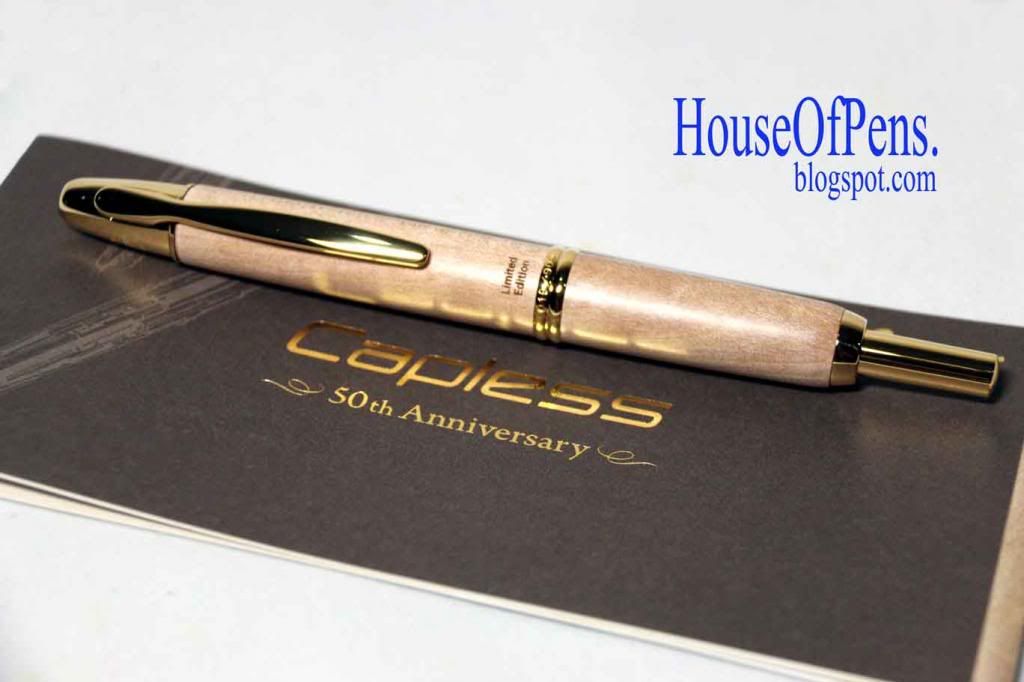 Do take some time our of your busy schedule to visit Fook Hing Trading to view the Pilot Capless Project.